Reality of Cell Groups
Excerpt from Olivia Droke's monthly newsletter:
The cell groups that we have are going strong, but we need more.  As a team, through evangelism we have literally hundreds of contacts whom we faithfully text, pray for, and invite to church...but very few respond.  Like maybe they feel obligated to give us their number, but don't actually want to be contacted. It also has to do with the spiritual reality of the city.  Of course there are many dedicated, active Christians living out their faith, but there are also three categories of people we encounter frequently here: people who have been hurt by the church and want nothing to do with it, Christians bound by chains of religiosity and legalism, and apathetic Christians.  If you ask someone if they have a church, 99.9% of the time, the response is yes. But what you don't know is that they haven't been in 6 months or maybe they're just saying it because they grew up in the church or their parents go. Then, there is also a large influence of spiritist churches, as well as Macumba, a form of Afro-Brazilian witchcraft.
Anápolis is definitely a city of paradoxes.  It sounds good on the Internet--expanding businesses, huge pharmaceutical plants, high literacy rate, etc.  It even looks good with two shopping malls, beautiful parks, and well-kept streets--seriously, there is a crew of workers with bright orange uniforms sweeping the streets and picking up trash night and day.  (When I first got here, I thought they were firemen haha!) But there's more to it than meets the eye. There are still many people begging on the streets, many homeless people, youth buying and selling drugs, people selling towels or gumdrops at a stoplight to make a living.  And a lot of people we have met have talked about suffering from depression and thoughts of suicide. As a matter of fact, according to the World Health Organization, Brazil has the highest depression rate in Latin America and ranks number five in the world. We definitely have our work cut out for us.  We are actually in the process of starting up a compassionate ministry, looking into doing some work in orphanages, schools, and hospitals.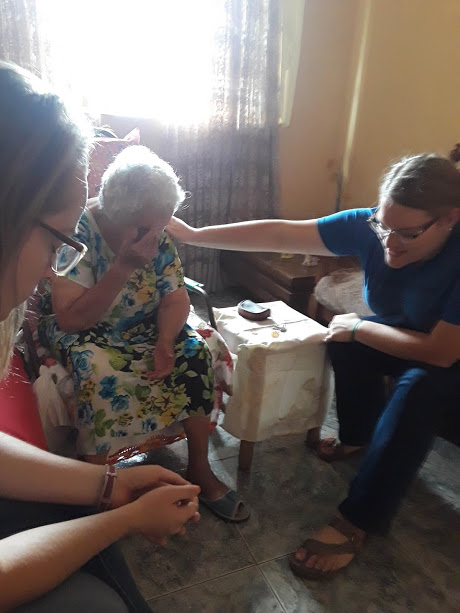 Dona Concessão is one of our sweet contacts. She's 93 years old.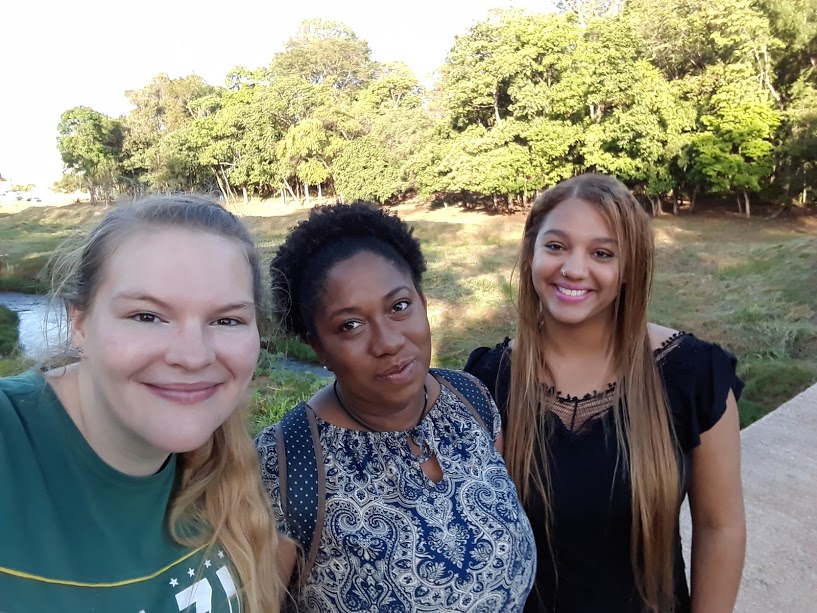 Me, Aline, Jordania at my new favorite park. There was a walking trail, a bridge, grass, and TREES!! I was so excited. It felt more like home.